The leader of Tibet's government-in-exile has been telling his story about Bob Carr around the world for years and always gets a laugh. Last week he recounted it during a visit to Parliament House in Canberra.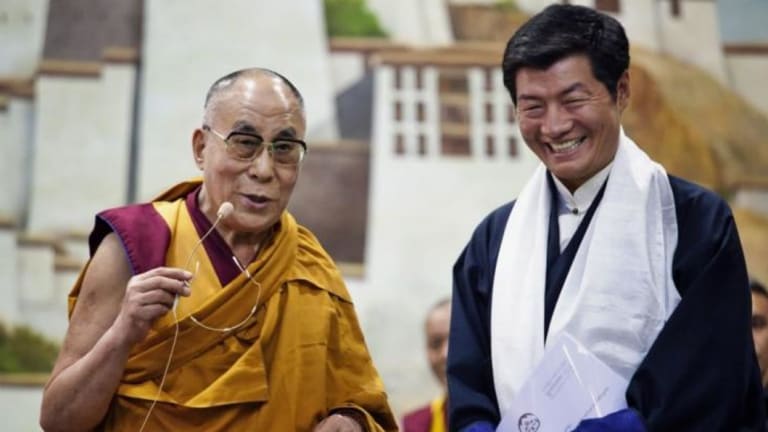 Ever since the Dalai Lama split his job into two some years ago, remaining spiritual leader of the Tibetans in exile and handing over the political leadership to be elected from among the free Tibetans, Lobsang Sangay has been their President.
In 2013 Sangay visited Canberra and a reporter asked him whether Carr, Australia's then foreign affairs minister, would be meeting him. It's always a delicate matter.
A government that meets the Dalai Lama or Sangay risks the wrath of the Chinese Communist Party, which has claimed to be the sole representative of the Tibetan people ever since its army invaded Tibet in 1950.