Saudi Prince Ahmed bin Abdulaziz Al-Saud, King Salman's brother and a critic of his nephew Crown Prince Mohammed bin Salman, has traveled back to Saudi Arabia, a source familiar with the prince's movement told CNN on Thursday.
The New York Times, Reuters and the Financial Times reported that the prince's return had sparked speculation about his role in the kingdom's crisis management efforts following the international outcry over the killing of journalist Jamal Khashoggi.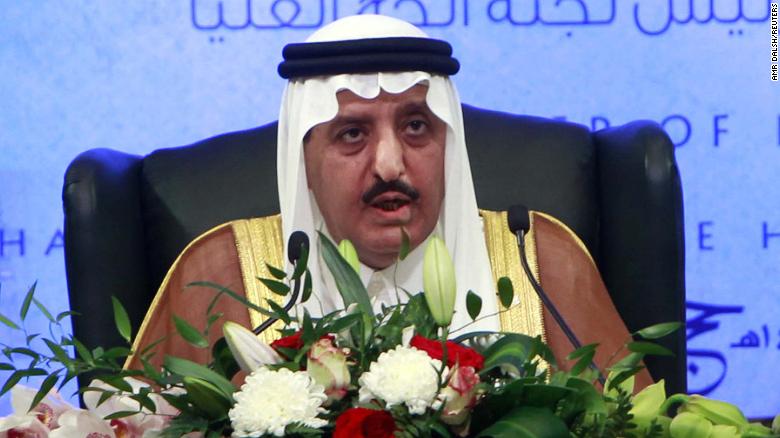 Khashoggi, a prominent Saudi journalist and critic of the regime, was last seen entering the kingdom's consulate in Istanbul on October 2.
The Saudis have presented shifting accounts around the death of the 59-year-old journalist, initially denying any knowledge before arguing that a group of rogue operators, many of whom belong to bin Salman's inner circle, were responsible. The Saudi attorney general has since acknowledged that Khashoggi was killed in a premeditated murder.
The source speaking to CNN didn't clarify the reasons and significance of the prince's return or if he had indeed sought assurances for his safety after spending two and a half months abroad.