China is pouring billions of dollars into Tibet as Beijing seeks to cement its control before the succession struggle that is likely to follow the death of the Dalai Lama.
During a rare Chinese government-organized visit to the region, local officials described a development program that they contend will bring prosperity to the 3.3 million Tibetans who inhabit a vast area roughly double the size of Texas.
The massive infrastructure projects include new airports and highways that cut through the world's highest mountains, with planned investment totaling $97 billion.
The investment plan aims to protect Tibetan Buddhism's holy sites while building a sustainable "green economy" that safeguards the fragile environment that is an average elevation of 13,000 feet above sea level.
The roof of the world
Chinese troops marched into Tibet in 1950 in what Beijing officially terms a peaceful liberation. China has long aimed to reduce the influence of the Dalai Lama, who lives in exile in India.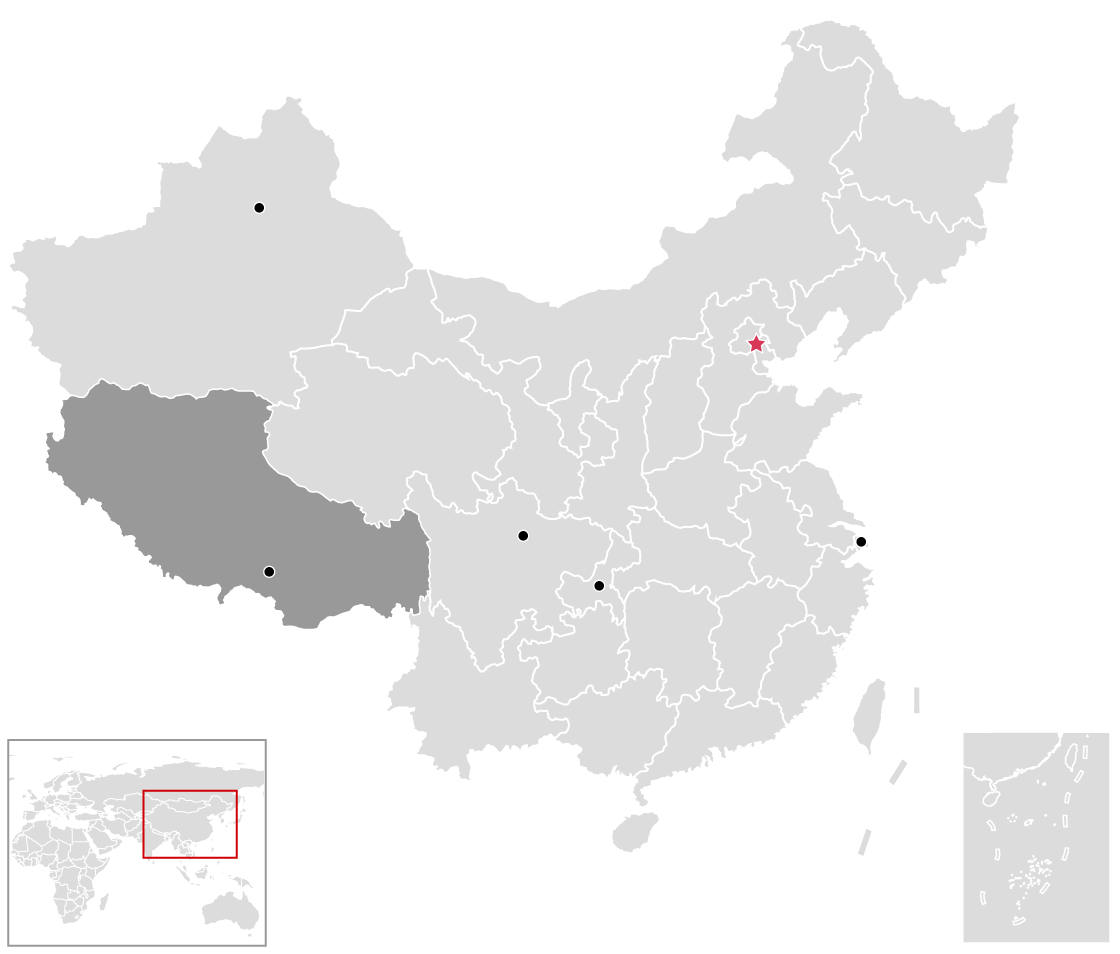 According to official figures, China has also already spent over $450 million renovating Tibet's major monasteries and other religious sites since the 1980s. An additional $290 million has been budgeted for the next five years.
The huge investment by China comes as the officially atheist country increasingly tries to enhance its image by casting itself as the largest nation of Buddhist believers. China claims some 300 million Buddhists of various schools, of which Tibetan Buddhism is one.
The effort comes as China faces charges from rights groups and exiles of repressing the Tibetan people. China has ruled Tibet with an iron fist since 1951, a year after its troops marched in.
Last month, Vice President Mike Pence said Tibet's people "have been brutally repressed by the Chinese government." And in June, the U.N. High Commissioner for Human Rights said conditions were "fast deteriorating" in Tibet.
Beijing routinely denies charges of repression, saying that its rule ended serfdom and brought prosperity to what was a backward region, and that it fully respects the rights of the Tibetan people.
It insists Tibet has historically been part of its territory since the mid-13th century. Many Tibetans, though, say the region has been effectively independent for most of its history.
While Beijing regards the Dalai Lama as a dangerous separatist who seeks to split off nearly a quarter of the land mass of the People's Republic of China, the Nobel Peace Prize-winning Tibetan spiritual leader says he only seeks greater rights for Tibetans, including religious freedom and autonomy.
REINCARNATION
For supporters of the Dalai Lama, China's Tibet strategy is "aimed at increasing its control and limiting the personal freedom of the Tibetan people," said Matteo Mecacci, a former lawmaker in Italy and president of the International Campaign for Tibet.
He called the infrastructure improvements and monastery renovations "superficial."
Mecacci said Tibetans are "not even allowed to receive teachings from the Dalai Lama."
He added, "When it comes to the real practice of Buddhism, China continues to increase restrictions."
With the Dalai Lama now 83, many Tibetans fear that China will use the succession issue to split Tibetan Buddhism, with a new Dalai Lama named by exiles and another by the government after his death.
(Barry Kerzin, an American monk and the Dalai Lama's personal physician, told NBC News that he is "perfectly fit.")
The Dalai Lama, who fled Tibet and went into exile in India in 1959, has repeatedly tussled with China's ruling Communist Party over who has final authority on the issue of reincarnation.