Kosha Vaidya lived with her family in Brampton, Ontario. But she had decided it was time to take her daughters to Kenya to show them where she was born.
The flight they boarded never made it there.
Vaidya, 37, her 45-year-old husband Prerit Dixit, their two daughters, and Vaidya's parents, 73-year-old Pannagesh Vaidya and 67-year-old Hansini Vaidya were all aboard the Ethiopian Airlines flight that crashed minutes after takeoff on Sunday, according to CNN news partner CTV.
Kosha Vaidya's brother, Manant Vaidya, said his sister wanted to take her daughters, 14-year-old Ashka and 13-year-old Anushka, to Kenya to show them her birthplace and the hospital where she was born.
They had other plans for the visit, including going on a safari, Manant Vaidya said.
'Everybody in my family got lost'
"They wanted to go and enjoy the animals and so forth," he told CTV. "So with the March break this was a perfect opportunity to show them."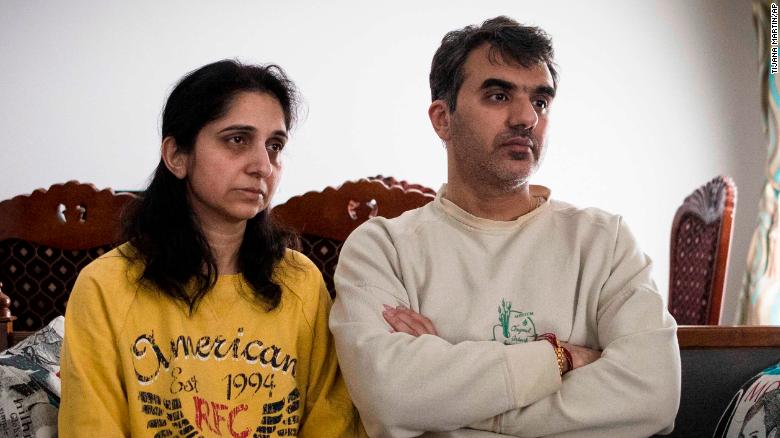 "They told my parents if they'd like to come as well and unfortunately my parents agreed as well," he said. "So unfortunately everybody in my family got lost."
Ashka and Anushka were both students in the Peel District School Board, CTV reported.
Manant Vaidya said both were "brilliant in academics." Ashka was a talented singer and Anushka loved traditional Indian dance and computers, he told CTV.
Wayne Lee, the principal of Centennial Sr. Public School where Anushka was a student said the "tragedy has brought great sadness to the students and staff" of the school.
"Even students who did not personally know Anushka may be affected by this loss," Lee said. "Our thoughts are with the family and those impacted at this difficult time."
The city of Brampton announced that flags at City Hall will fly at half-staff until further notice, according to a statement on its website.
"This is a sign of collective mourning for the members of the Brampton family who tragically lost their lives in the March 10 plane crash in Ethiopia," the statement reads.